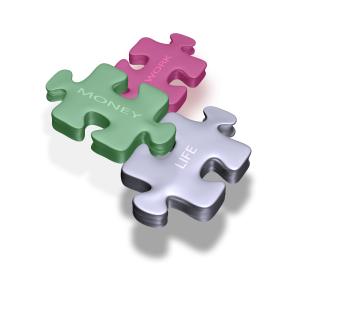 Life Skills Curriculum was developed for special needs students by Adrian Crawford. With over thirty years of teaching experience, she felt that special needs students' education in basic skills was not being met. She decided to do something about it and created her own comprehensive and sequential programs.
Life Skills Curriculum Workbooks
The curriculum is made up of a series of workbooks that are created for individualized use for each student. There are reproducible materials included.
Functional Reading Programs
This workbook is aimed at students with limited reading abilities. The reading program helps students learn basic vocabulary skills that will help them function in society. This workbook includes a reproducible list of nine hundred public signs and phrases. These will help the student learn about:
Safety
Community
Directions
Information
Mobility
Accessibility
There are pre-tests to better evaluate what the student has actually learned and progress that has been made from one school year to the next. Additionally students will learn to read fast food menus. Reading menus is an important skill and allows the students to have more freedom, which in turn builds confidence. This workbook uses menus from:
McDonald's
Taco Bell
Wendy's
Arby's
Kentucky Fried Chicken
The menus teach the definitions of the different terms and identify the different categories. While prices published in the example menus may not be currently accurate, the program will give the student practice in reading menus, understanding the prices and descriptions, and ordering the food. Included are order practice sheets and tests.
Written Language Programs
When developing this program, the author realized that the target students did not have the skills to meet her goals. Her plan had been to train them to write a paragraph made up of at least five sentences.
Without the ability to write a basic sentence the students could not meet the goal of writing the paragraph, so Ms. Crawford created a basic sentence writing program. The program is divided into twenty-one skill levels. Each skill level builds on the one before it, requiring increasingly complex responses. The lessons are to be taught orally before the students are required to write complete sentences.
Included in this section is the Spelling Program with four different spelling lists. Each reproducible list has been analyzed for difficulty. The first list has the most important basic words for the student to learn. There are four (reproducible) spelling lists which have been task-analyzed for levels of difficulty.
Functional Math Programs
The math programs are designed to assist students in learning:
Money skills - Kids Make Cents is a program to teach special needs students about money, including making change.
Checking account skills - A list of vocabulary words that the student will need know are introduced before the student learns to fill out forms, including:

Deposit slips
Checks
Checkbook registers

Savings account skills - Similar to the checking account program the savings account skills program gives more practice and includes:

Filling out deposit slips
Filling out withdrawal slips
Balancing the statement

Telling time - Students learn the various vocabulary used for telling time such as "half past" or "quarter to". Once the student understands these phrases he is taught alternative methods of telling time. This program uses manipulatives to give the student a greater understanding of clocks and time.
Basic Math
For students that are able to understand simple mathematics there is a basic math program that teaches:
Addition
Subtraction
Multiplication
Division
Each skill is divided into tasks and levels, so that the teacher or parent can individualize the program to match the specific needs of the student. You can find more information about the Life Skills Curriculum at the website. The author does private consulting as well as customer support.
Other Life Skills Lessons
There are several programs available entitled Life Skills. Each of them targets a different market and fulfills a different need. Some of them are:
---
A good life skills curriculum is important for any student, whether they have special needs or are categorized as gifted. Find a lesson plan that you are comfortable with and can teach effectively for the best results. .