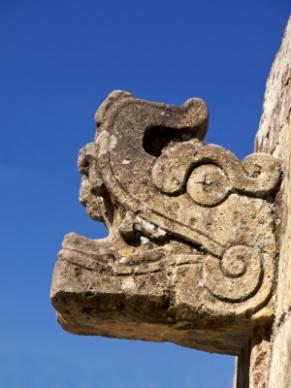 If you are already familiar with classical education, then you likely have heard of Susan Wise Bauer's Story of the World history curriculum. However, don't think that because you're not a classical homeschooler, you won't like Story of the World.
Story of the World Basics
Story of the World (SOTW) is a read aloud history curriculum written by Susan Wise Bauer, and offered through Peace Hill Press which is the publishing arm of the Well Trained Mind. This is a classical approach to history and therefore approaches history with a few distinctives.
History Chronologically
In classical education, history not only plays a central role to the whole curriculum but it also is taught chronologically. The idea is to train the child to pick out key details and facts but more importantly, to train the child to listen and enjoy the stories of the past.
Literature Rich
SOTW is a literature rich approach that tells the story of history in an engaging narrative. Not truly a textbook but not truly a story book, it combines nonfiction details with engaging stories of boys and girls of the time. The activity books that go along with the spine of the history books, offer a variety of additional suggestions to augment what has been read.
"Whole World" History
One of the goals of SOTW was to present history holistically rather than teaching the Americas separate from the rest of the world. Therefore, you'll find American history integrated chronologically with other world history events rather than being taught and discussed separately.
Multi-Aged
One advantage that many larger families will appreciate whether you utilize the classical approach or not, is that SOTW is written so that it can be read aloud to students in grades one through four or used on its own for students who are in grades five through eight. You could, in theory, start SOTW in first grade and do one volume per year finishing in fourth grade.
Supplemental Activities
While you don't have to buy the SOTW student activity guides, most families will tell you that they are very helpful. Chock-full of additional literature suggestions, hands-on activities, as well as review questions and comprehension questions, the student activity guides help put more "meat" onto the spine of world history.
How To Teach SOTW
Although there is a suggested method for teaching with SOTW, remember that your curriculum should work for you. . .not the other way around. You might want to consider the following activities:
Have your child narrate what the chapter was about back to you. Narration is excellent training in reading comprehension as well as writing.
Ask your child the review questions in the student activity guide.
Make a timeline and have your child narrate key points at various dates on the timeline.
Remember to take your time. . .when your child especially loves a part of history linger in that time period doing extra hands-on projects and reading.
Where to Buy SOTW
SOTW is available in a variety of places. You may want to consider getting a used copy at the used book table during a homeschool used book sale. You can also obtain a copy through its publisher, Peace Hill Press.