Which US President Made Thanksgiving a National Holiday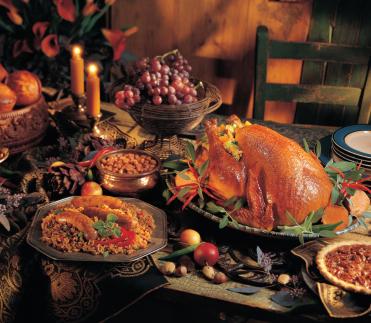 Wondering which US President made Thanksgiving a national holiday? This man proclaimed that Americans should give thanks every year on the last Thursday in November. It wasn't until 1960, however, when the exact day in the month of November on which the holiday should be celebrated would be signed into law.
So, Which US President Made Thanksgiving a National Holiday?
Abraham Lincoln issued the Thanksgiving Proclamation on October 3, 1863. This Proclamation stated that Americans should henceforth "observe the last Thursday of November next as a day of thanksgiving and prayer to our beneficent Father who dwelleth in the heavens. And I recommend to them that, while offering up the ascriptions justly due to Him for such singular deliverances and blessings, they do also, with humble penitence for our national perverseness and disobedience, commend to His tender care all those who have become widows, orphans, mourners, or sufferers in the lamentable civil strife in which we are unavoidably engaged, and fervently implore the interposition of the Almighty hand to heal the wounds of the nation, and to restore it, as soon as may be consistent with divine purposes, to the full enjoyment of peace, harmony, tranquillity, and union."
Franklin D. Roosevelt
Franklin D. Roosevelt moved the Thanksgiving holiday to the third Thursday of November in 1939. He did this in order to boost the economy with earlier Christmas shopping. Unfortunately, this change was not a popular one. After much controversy, President Roosevelt changed the national holiday back to the fourth Thursday in November, in 1941.
George Washington
While President Washington did not make Thanksgiving a national holiday, he did issue a proclamation entitled "General Thanksgiving" in his first year of office. President Washington stated that November 26, 1789 be set aside as "A day of Publick Thanksgiving and Prayer." Furthermore, it was "to be observed by acknowledging with grateful hearts the many and single favors of Almighty God."
Joint Resolution of Congress
A joint resolution of Congress (55 Stat. 862; 5 U.S.C. 87b) was passed on December 26, 1941 officially making Thanksgiving Day on the fourth Thursday each year. It also made Thanksgiving Day a Federal holiday. President Dwight D. Eisenhower signed the bill into law on November 11, 1960.